Foam Fire Extinguishing System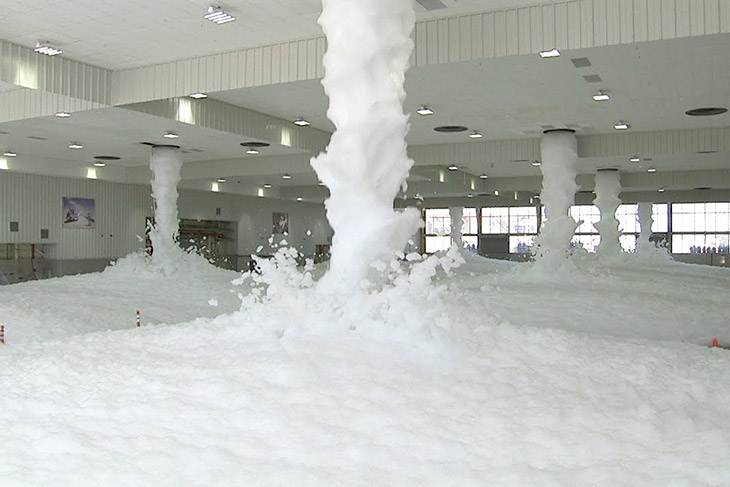 Foam systems are usually designed for extinguishing fires of flammable liquids and plastics with foam that is applied by various types of spray nozzles or equipment to the surface of flammable liquids, exposed objects or in a protected area.
The main extinguishing effect of low and medium foaming foams is insulating. It consists in restricting the access of oxygen to the surface of a flammable liquid. It is also accompanied by a cooling effect, which decreases with the foaming number, as well as the heat resistance of the foam. The principle of extinguishing with light foam is based on the suffocating effect of expelling oxygen from the protected space.
Possible applications where foam extinguishing systems can be used:
Fuel tank storage protection
Refineries
Solvents depots
Chemical storage - flammable liquids
Aluminium production
Fire protection for helicopters on oil rigs
On cargo ships for flammable liquids
In ship engine rooms
Ship loaders for loading and unloading
Paint booths
Engine test rooms
Tyre storage / tyre production
Fire protection in tunnels (road and railway)
Fuel oil pumps in production of wooden panels
Spark extinguishing systems
Cotton storage
Leather tanneries
Brown and black coal mines
Forest fire fighting
Paper manufacturing and processing, printing machines, paper warehouses
Plastic production