Engeneering, Complete Material Delivery, Instalation, Maintenance and Operational Checks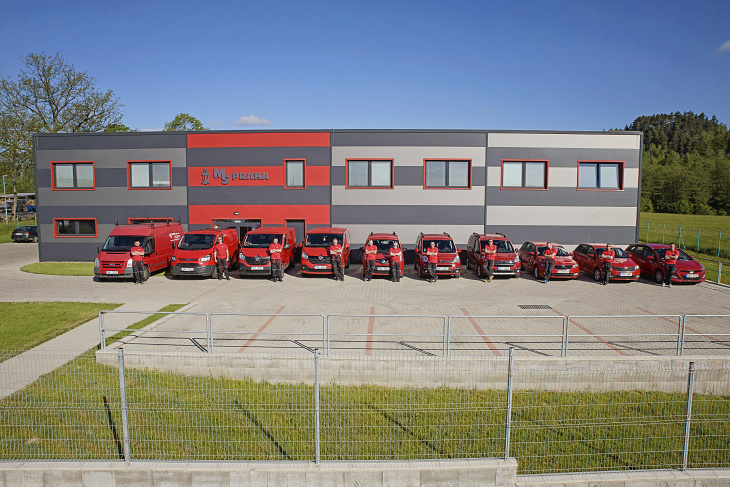 We offer complete supplies of fixed fire extinguishing systems (wet, dry, drencher, water, foam, gas systems) from design, delivery and installation to repairs and inspection. We supply fire extinguishing systems mainly to: production halls, administrative centres, warehouses (including high rack storage), department stores and shopping centres.
We also provide building inspections for foreign insurance companies in accordance with VDS CEA, FM, NFPA and KF - according to internationally valid standards.
Our company deals with consulting, design and complete delivery of fixed fire extinguishing systems including repair and examination and has been operating on the Czech market since 1994. In that year, the company was founded by Georg Morawez, (a mechanical engineer) who is still the owner of the company and since 2003, managing director.
Right from the beginning, we have been involved in the design and supply of fire extinguishing systems in Germany, Switzerland and Luxembourg.
From 1994 - 1999 the company, which was then based in Prague, was engaged in the prefabrication of extinguishing systems for foreign countries – mostly for Switzerland and Luxembourg.
Since 1999, when the company moved to Česká Lípa, it began to establish itself supplying fire extinguishing systems to department stores and industrial centres.
In 2015 an office building, a production and storage hall was completed in Cvikov, 20 km north of Česká Lípa, enabling a more efficient and faster processing of our customers' requirements. Our facility is full equiped with automatic sprinkler system.
All our employees have been trained by the manufacturers of the main components of fixed fire extinguishing systems.